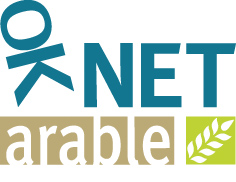 OK-Net Arable has three objectives:
The project will synthesize the scientific and practical knowledge available about organic arable farming and identify the best methodologies for exchanging this knowledge. Based on this easily understandable advisory material will be selected;
it will create a European network of farmers to exchange experiences and discuss the advisory material selected by the project;
finally, the project will create an online platform offering evidence-based advisory material as well as facilitating farmer-to-farmer learning. This platform will be a virtual meeting place for farmers, advisers and researchers that would otherwise not be able to meet.
Lead partners: FiBL and AIAB
The project will synthesise the existing knowledge on organic arable cropping. Different sources will be consulted: scientific papers, grey literature, farmer groups and advisory services. Secondly, the best methods for exchanging this knowledge will be identified based on a survey with farmer groups. These two exercises will serve to select the best already existing advisory tools as well as to develop new ones where needed. Examples of tools include leaflets, information sheets, handbooks, video clips, social media, calculation models and decision trees. These tools could cover many areas, for example: new crop rotations, variety choice, new organic fertilizers, innovative weed control techniques and new techniques for disease and pest control.
I risultati del progetto saranno pubblicati in questa sezione.
On-line course "Challenges of Organic Arable Farming" – Call for applications
New platform for farmers to find organic solutions and exchange knowledge launched (read more)